Interactive courses
In small groups to progress quickly
With a maximum of 5 students per session, each student has time to express themselves in order to interact with the teacher and the other students. The groups are made up according to age and level.
Age

from 8 to 16 years old

Level

All
Conversation-based method
Each one-hour session includes a lesson from the official school curriculum with exercises and the other part is reserved for conversation and exchange.
Qualified and experienced teachers
Our teaching team has specialized in learning languages online with children for years.
Free Trial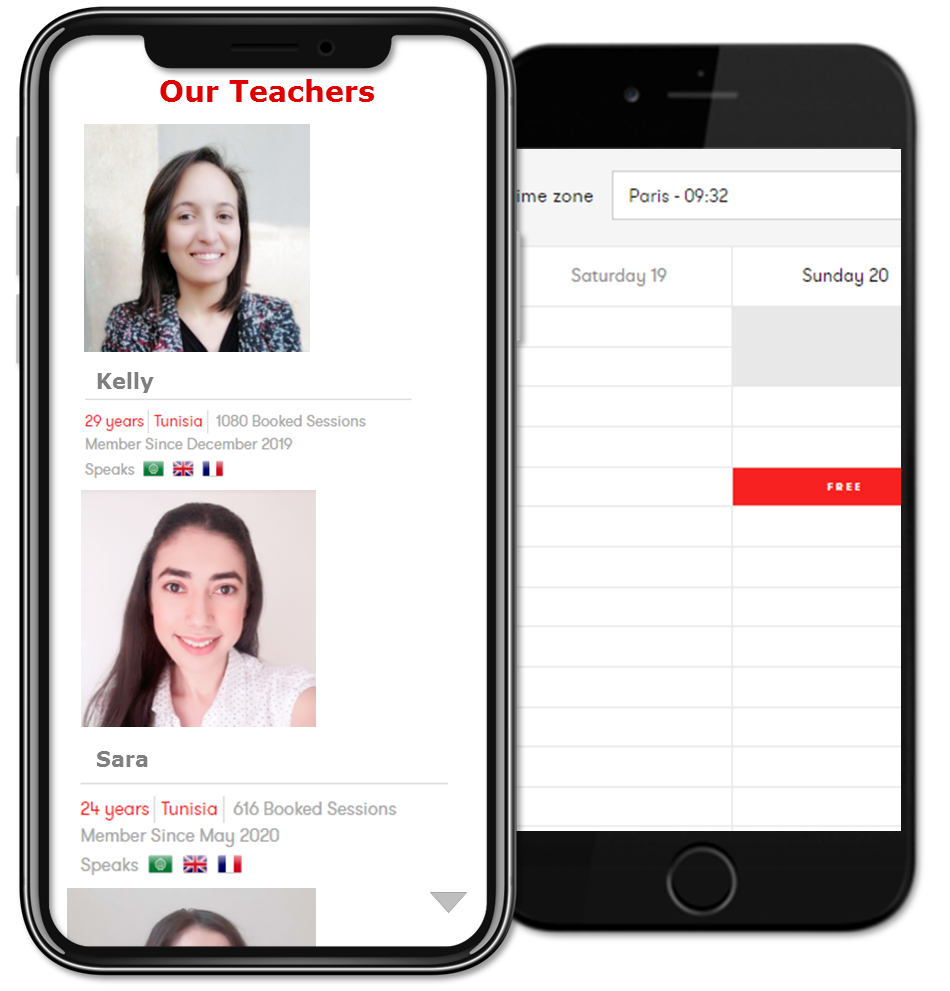 Our teaching team has specialized in learning languages online with children for years.
Free Trial
An individual coach
You do not have the time ? No problem, the coach takes care of the educational follow-up with the child and informs the parents of the progress made.
Why should your child learn with us ?
Improves your child's confidence
Feel comfortable in the oral
Individual follow-up by an educational advisor
Better school performance
Reserve your spot now
39,90€ / month
no strings attached
Available times :
Mon. Tue. Wed. Thu. 18h30/19h30
(GMT+2)
Evaluation test offered
Unlimited support & exercises
Individual coach
Subscribe
30 minute session with a mandatory online teacher to assess your child's starting level.
Free Trial
Albert Learning,
Excellent





Users thank us on





Published On 17 April 2021
Corso semplice e pratico

Alfredo





Published On 12 April 2021
Ravie d'échanger en anglais. La qualité vaut largement le prix . Cela fait une semaine avec Albert Learning et j'ai déjà fait plus d'une dizaine de cours. 1/2 heure c'est juste ce qu'il faut , des fois je fait 2 à 3 cours par jour quand j'ai le temps , souvent discussion libre comme ça j'habitue mon oreille à l'anglais. Tous les prof sont cool, ils aiment leur jobs. Merci beaucoup

Zahra





Published On 07 April 2021
Albert is an amazing price for the 1 to 1 learning. It's the best way to learn and you get to know the teachers really well. I love that lessons are just 30minutes, I feel like I am really remembering the lessons. There are lot's of tech issues on the website that could use work as the UX isn't great, but that's ok as Albert is very new.

James





Published On 27 March 2021
Amazing Experience !

Mohamed





Published On 24 March 2021
I just have 2 lessons, and i enjoyed these 2 lessons. Thanks

fadhila





Published On 17 March 2021
It is very useful and i found an excellent teacher

Cavallini





Published On 05 March 2021
I have been using for 4 days and I am happy about it so far. The only thing I don't like about it is that you cannot book more than one session at once. You have to wait until the booked one finishes. It's hard to plan your whole week. They can limit 3 sessions per day and let people book more than one.

ENES





Published On 01 March 2021
Very useful!

Marco





Published On 27 February 2021
Contenu des cours, professeurs excellents. Je recommande complètement ce site d'apprentissage de langues.

Delphine





Published On 25 February 2021
It's just amazing!! Thank you very much for this website !! I waited a long time to found one good but (albertlearning) it is really huge !!

Gilles