Interactive courses
In small groups to progress quickly
With a maximum of 5 students per session, each student has time to express themselves in order to interact with the teacher and the other students. The groups are made up according to age and level.
Age

from 8 to 16 years old

Level

All
Conversation-based method
Each one-hour session includes a lesson from the official school curriculum with exercises and the other part is reserved for conversation and exchange.
Qualified and experienced teachers
Our teaching team has specialized in learning languages online with children for years.
Free Trial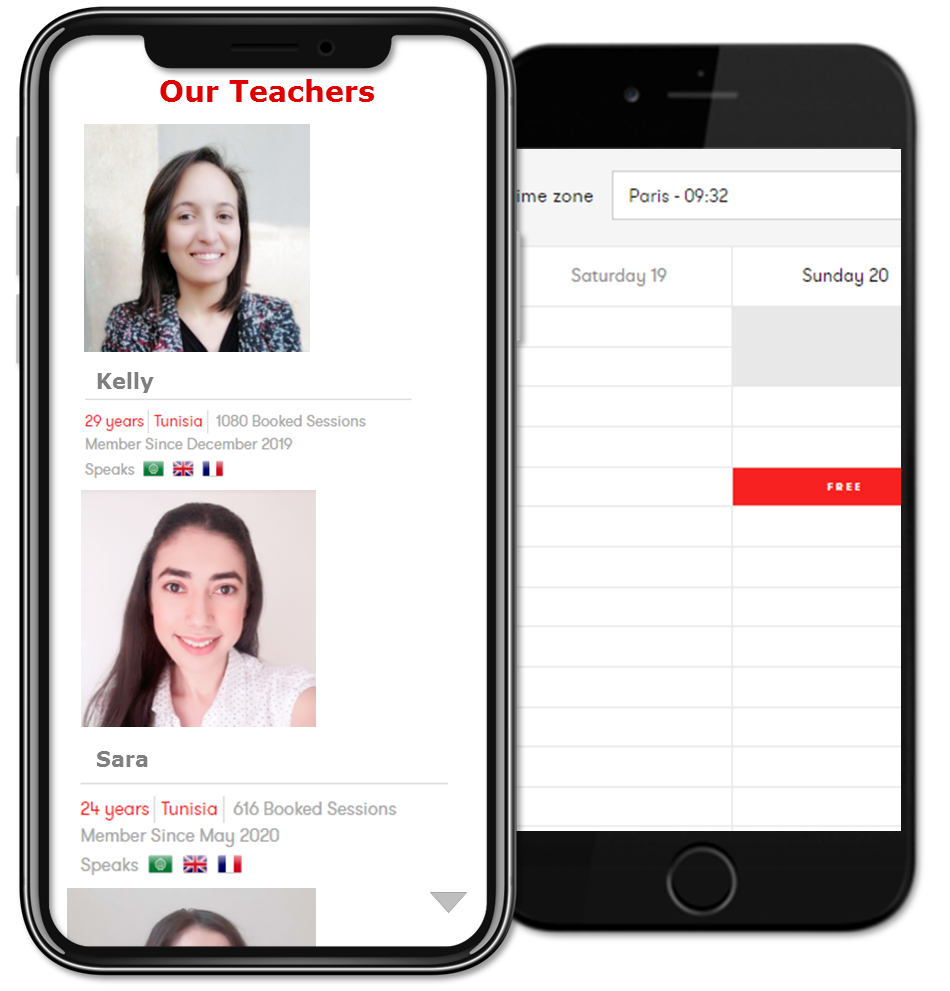 Our teaching team has specialized in learning languages online with children for years.
Free Trial
An individual coach
You do not have the time ? No problem, the coach takes care of the educational follow-up with the child and informs the parents of the progress made.
Why should your child learn with us ?
Improves your child's confidence
Feel comfortable in the oral
Individual follow-up by an educational advisor
Better school performance
Reserve your spot now
39,90€ / month
no strings attached
Available times :
Mon. Tue. Wed. Thu. 18h30/19h30
(GMT+1)
Evaluation test offered
Unlimited support & exercises
Individual coach
Subscribe
30 minute session with a mandatory online teacher to assess your child's starting level.
Free Trial
Albert Learning,
Excellent





Users thank us on





Published On 14 January 2021
Sympathic and professionnal teachers

alain





Published On 14 January 2021
Très bien.

Pascal





Published On 14 January 2021
pas de problème a signaler

Maxime





Published On 09 January 2021
Excellent

CARINE





Published On 07 January 2021
Really nice ! I am very happy.

thomas





Published On 06 January 2021
I appreciate kanika is my Engish teacher. I like her dedication. She is too young but she is very talented. She has a great future. This 5 stars goes to kanika and Avril.

Rathika





Published On 31 December 2020
La formule est bonne. Cependant, les professeurs ne font pas assez preuve d'indépendance lors de leur cours. Ils devraient ne pas hésiter à donner des conseils d'apprentissage. Meilleurs vœux à vous et bonne continuation pour votre école Frédéric GORZA

Frederic





Published On 29 December 2020
Concepte intéressant et tuteurs courtois, sympathique et comptetant, par contre, il faudrait sérieusement revoir la répartition genre des tuteurs car la très grande majorité (sans dire la quasi-totalité) des tuteurs sont des femmes. On se sentirais parfois plus à l'aise dans les échanges et discussions avec les hommes. Aussi, je constate que beaucoup de tuteurs sont d'origine du Maghreb (Tunisie, ...).

Smaila





Published On 16 December 2020
Très facile et très bien..
Sania





Published On 09 December 2020
It's very very Good!!

MOHAMED TAHA