Formation d'anglais gratuite avec le CPF
Profiter du compte professionnel de formation pour prendre en charge 100% de votre formation avec albert-learning.
Consulter le solde CPF
Programme intensif
Méthode par la conversation avec des professeurs en ligne
Age

Plus de 18 ans

Niveau

Tous
Test d'évaluation Live
Des programmes de formations personnalisés pour vous
Parcours évolutif en fonction de votre rythme et de vos progrès tout en respectant les objectifs fixés.
Nos professeurs sont qualifiés et pédagogiques
Chaque session individuelle de 30 minutes est en visio avec des professeurs du monde entier disponibles 7/7j.
Essai gratuit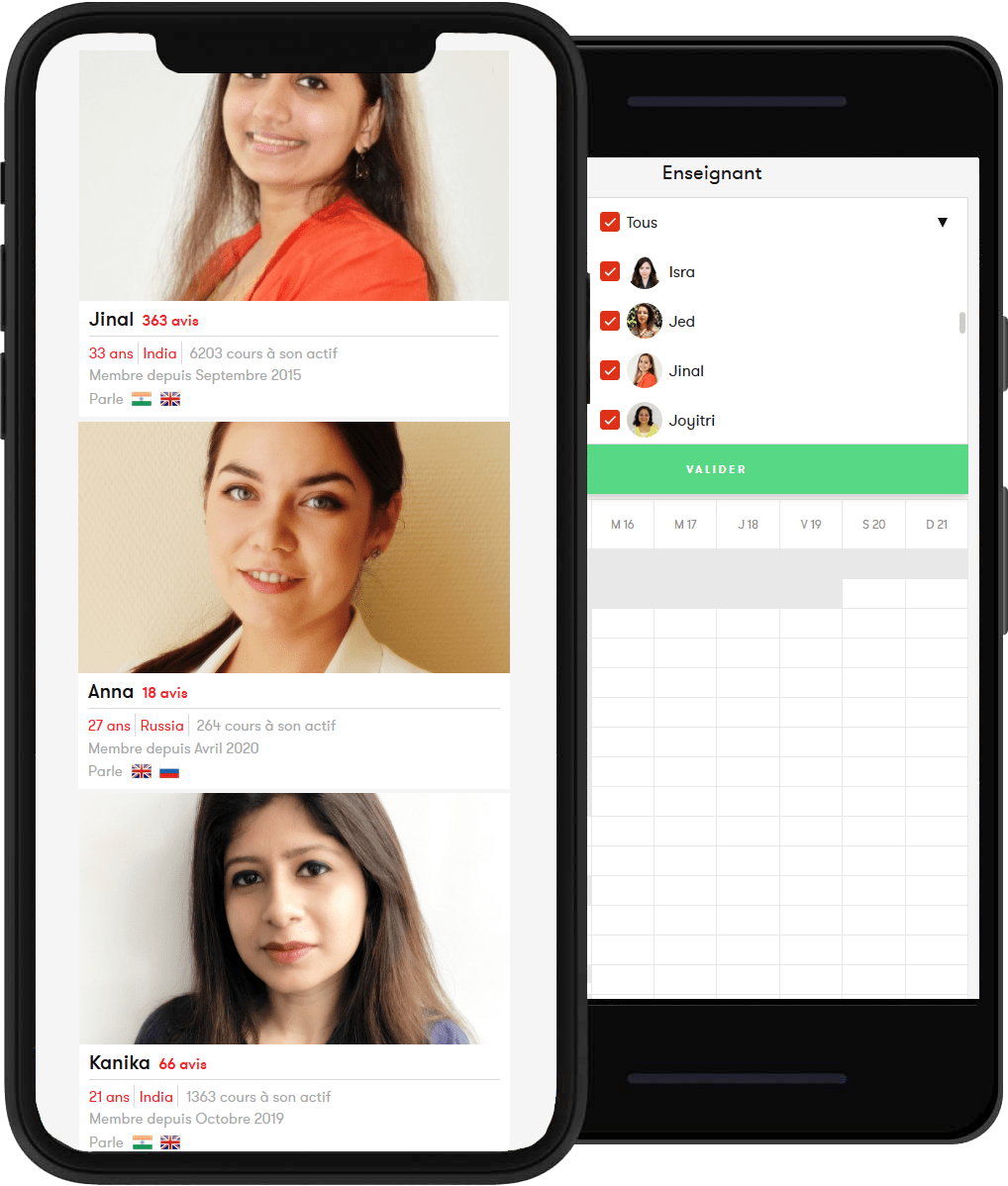 Chaque session individuelle de 30 minutes est en visio avec des professeurs du monde entier disponibles 7/7j.
Essai gratuit
Un coaching sur mesure
Il ne lâche rien du début à la fin... Son rôle consiste à vous accompagner sur la définition et le maintien de vos objectifs et de vous motiver tout au long de votre apprentissage.
Contenu de la formation
Cours particuliers en ligne
Supports & exercices illimités
Test d'evaluation
Examen TOEIC
Coaching individuel
Albert Learning,
Excellent





Users thank us on





Published On 17 April 2021
Corso semplice e pratico

Alfredo





Published On 12 April 2021
Ravie d'échanger en anglais. La qualité vaut largement le prix . Cela fait une semaine avec Albert Learning et j'ai déjà fait plus d'une dizaine de cours. 1/2 heure c'est juste ce qu'il faut , des fois je fait 2 à 3 cours par jour quand j'ai le temps , souvent discussion libre comme ça j'habitue mon oreille à l'anglais. Tous les prof sont cool, ils aiment leur jobs. Merci beaucoup

Zahra





Published On 07 April 2021
Albert is an amazing price for the 1 to 1 learning. It's the best way to learn and you get to know the teachers really well. I love that lessons are just 30minutes, I feel like I am really remembering the lessons. There are lot's of tech issues on the website that could use work as the UX isn't great, but that's ok as Albert is very new.

James





Published On 27 March 2021
Amazing Experience !

Mohamed





Published On 24 March 2021
I just have 2 lessons, and i enjoyed these 2 lessons. Thanks

fadhila





Published On 17 March 2021
It is very useful and i found an excellent teacher

Cavallini





Published On 05 March 2021
I have been using for 4 days and I am happy about it so far. The only thing I don't like about it is that you cannot book more than one session at once. You have to wait until the booked one finishes. It's hard to plan your whole week. They can limit 3 sessions per day and let people book more than one.

ENES





Published On 01 March 2021
Very useful!

Marco





Published On 27 February 2021
Contenu des cours, professeurs excellents. Je recommande complètement ce site d'apprentissage de langues.

Delphine





Published On 25 February 2021
It's just amazing!! Thank you very much for this website !! I waited a long time to found one good but (albertlearning) it is really huge !!

Gilles