Interactive courses
In small groups to progress quickly
With a maximum of 5 students per session, each student has time to express themselves in order to interact with the teacher and the other students. The groups are made up according to age and level.
Age

from 8 to 16 years old

Level

All
Conversation-based method
Each one-hour session includes a lesson from the official school curriculum with exercises and the other part is reserved for conversation and exchange.
Qualified and experienced teachers
Our teaching team has specialized in learning languages online with children for years.
Free Trial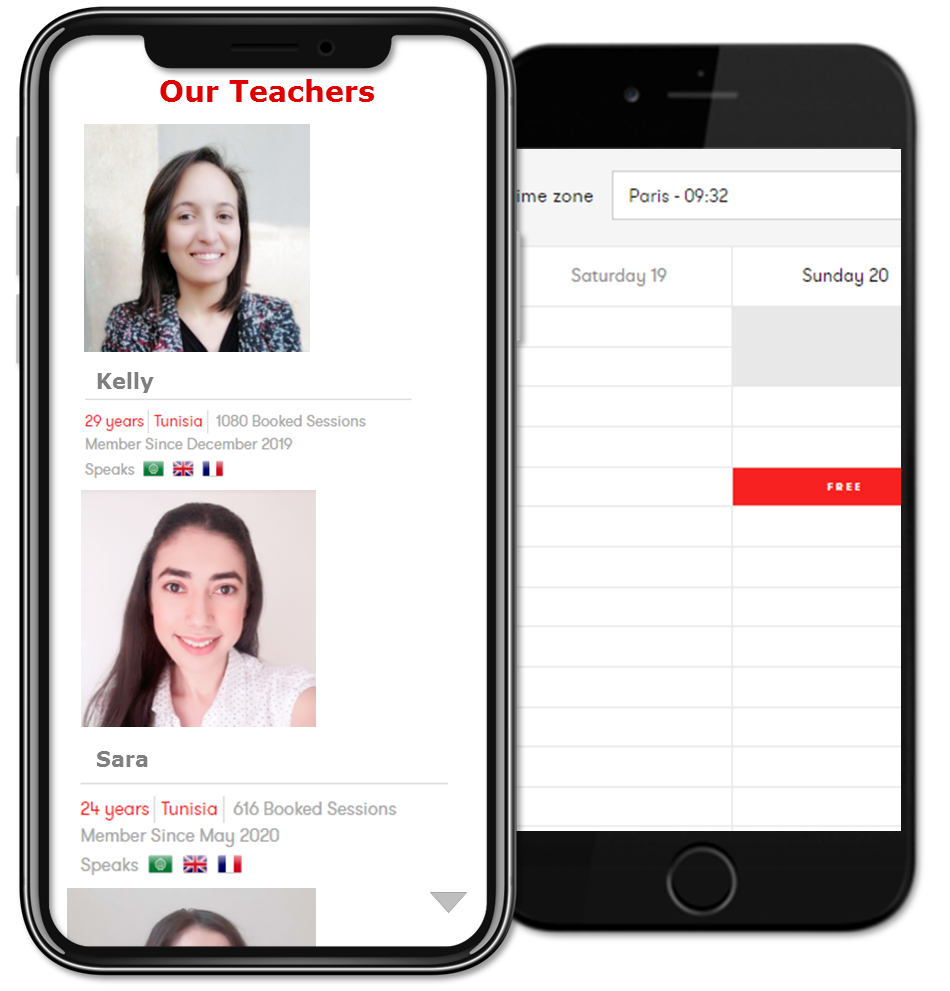 Our teaching team has specialized in learning languages online with children for years.
Free Trial
An individual coach
You do not have the time ? No problem, the coach takes care of the educational follow-up with the child and informs the parents of the progress made.
Why should your child learn with us ?
Improves your child's confidence
Feel comfortable in the oral
Individual follow-up by an educational advisor
Better school performance
Reserve your spot now
39,90€ / month
no strings attached
Available times :
Mon. Tue. Wed. Thu. 18h30/19h30
(GMT+1)
Evaluation test offered
Unlimited support & exercises
Individual coach
Subscribe
30 minute session with a mandatory online teacher to assess your child's starting level.
Free Trial
Albert Learning,
Excellent





Users thank us on
4.5 / 5 (337 Avis)





Published On 29 November 2021
très satisfait pour le moment

Ludovic





Published On 28 November 2021
La session s'est très bien passé. Professeur attentive et anglais courant bien que l'accent d'Oxford soit très lointain. Par contre, grosse déception pour la prise de rendez-vous. On ne peut réserver une session qu'après la session précédente et les créneaux sont pleins, donc réservation à j+3 minimum, on est loin de l'illimité

Jean-luc





Published On 18 November 2021
Excellent

Yanis





Published On 16 November 2021
Au top rien a dire

Ferhat





Published On 12 November 2021
Professeur à l'écoute et illimité pour prix intéressant !

Matthieu





Published On 09 November 2021
Pas mal. cela s est bien passé. Que le prof connaisse le français également est un gros atout.

OLIVIER





Published On 05 November 2021
excellente prestation, ce professeur a su analyser le blocage et renforcer ma confiance afin de me permettre d'évoluer. Il est resté patient avec un professionnalisme remarquable. bravo

Inès





Published On 05 November 2021
Toujours au top bravo!

chantal





Published On 04 November 2021
J'adore cette formation anglais chez Albert Learning en ligne,je suis stressé pour l'instant car je viens tout juste de commencer mais les profs te mettent à l'aise tout de suite,c'est super pour l'instant j'ai vu que 2profs tout les 2 nickelés : Ricardo et kanika. Merci beaucoup

Félinette





Published On 28 October 2021
Il est très utile et parfait pour améliorer la langue même les enseignants elles sont à l'écoute

Fatima