Interactive courses
In small groups to progress quickly
With a maximum of 5 students per session, each student has time to express themselves in order to interact with the teacher and the other students. The groups are made up according to age and level.
Age

from 8 to 16 years old

Level

All
Conversation-based method
Each one-hour session includes a lesson from the official school curriculum with exercises and the other part is reserved for conversation and exchange.
Qualified and experienced teachers
Our teaching team has specialized in learning languages online with children for years.
Free Trial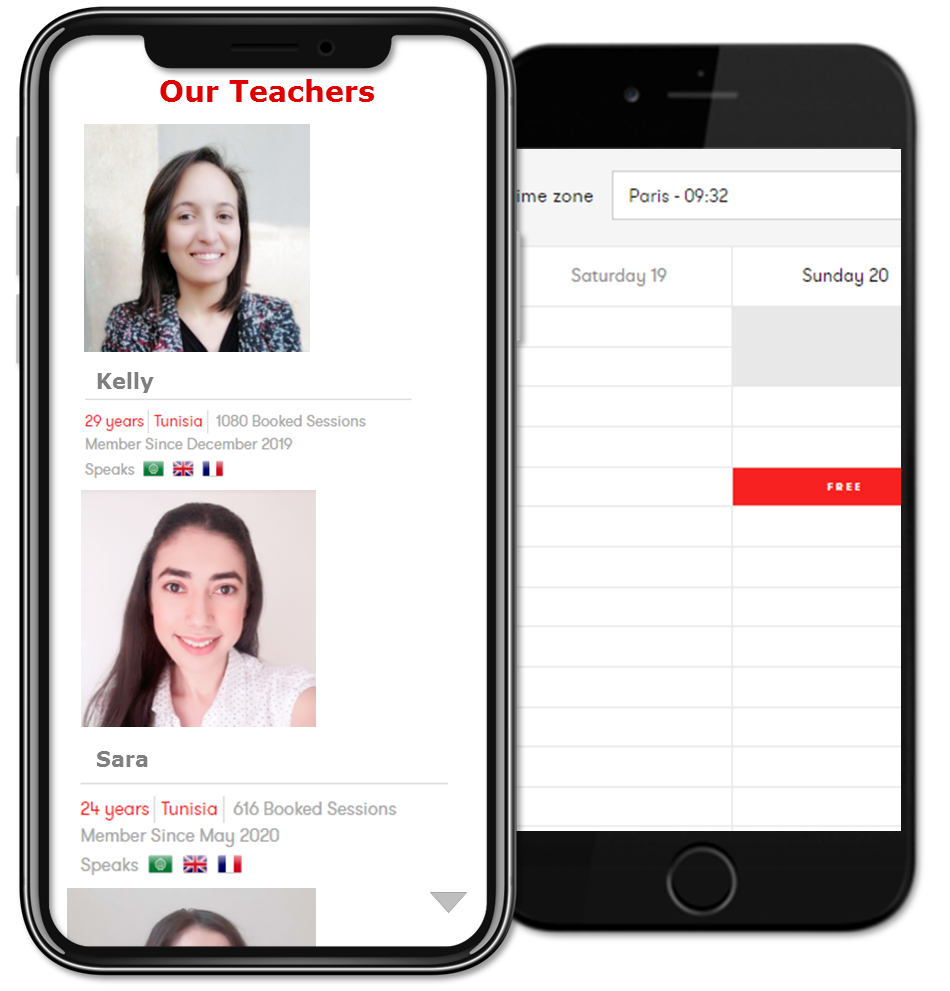 Our teaching team has specialized in learning languages online with children for years.
Free Trial
An individual coach
You do not have the time ? No problem, the coach takes care of the educational follow-up with the child and informs the parents of the progress made.
Why should your child learn with us ?
Improves your child's confidence
Feel comfortable in the oral
Individual follow-up by an educational advisor
Better school performance
Reserve your spot now
39,90€ / month
no strings attached
Available times :
Mon. Tue. Wed. Thu. 18h30/19h30
(GMT+2)
Evaluation test offered
Unlimited support & exercises
Individual coach
Subscribe
30 minute session with a mandatory online teacher to assess your child's starting level.
Free Trial
Albert Learning,
Excellent





Users thank us on





Published On 13 June 2021
Accessible et structuré.

Paul-Stéphane





Published On 11 June 2021
Albert Learning est LA solution pour parler tous les jours anglais et prendre confiance. Tous les professeurs sont très sympas, nous mettent à l'aise et à la fin de la leçon, un résumé nous est envoyé avec les éléments à corriger. Je recommande vivement !

Perrine





Published On 06 June 2021
Très bien. Professeurs à l'écoute.

Ismael





Published On 05 June 2021
Des cours très complet et professeurs adorables ! Merci,

MURIELLE





Published On 02 June 2021
Parfait

BRAHIM





Published On 23 May 2021
Ottimo gli insegnanti. Ottimo le lezioni. Credo che bisogna migliorare i programmi , personalizzandoli e non dare allo studente la possibiltà di scegliere quali lezioni fare.

Pasquale





Published On 20 May 2021
Cours bien structuré, avec un enseignant à l'écoute et qui s'adapte à mon niveau.

Charles





Published On 09 May 2021
Bonjour, J'apprécie beaucoup la qualité prix et les méthodes d'apprentissage qui ont été mis en place sur ce site, mais je me demande également pourquoi on ne retrouve pas l'arabe dans les cours des langues que vous proposez ? Ça m'intéressant de l'apprendre, puisque beaucoup de vos enseignants le pratiquent... En espérant ne pas être le seul à le souhaiter et que vous accorderez de l'attention à cette requête. Bien cordialement, Abdallah.

Abdallah





Published On 08 May 2021
Very good way to learn English

EVA





Published On 17 April 2021
Corso semplice e pratico

Alfredo