Interactive courses
In small groups to progress quickly
With a maximum of 5 students per session, each student has time to express themselves in order to interact with the teacher and the other students. The groups are made up according to age and level.
Age

from 8 to 16 years old

Level

All
Conversation-based method
Each one-hour session includes a lesson from the official school curriculum with exercises and the other part is reserved for conversation and exchange.
Qualified and experienced teachers
Our teaching team has specialized in learning languages online with children for years.
Free Trial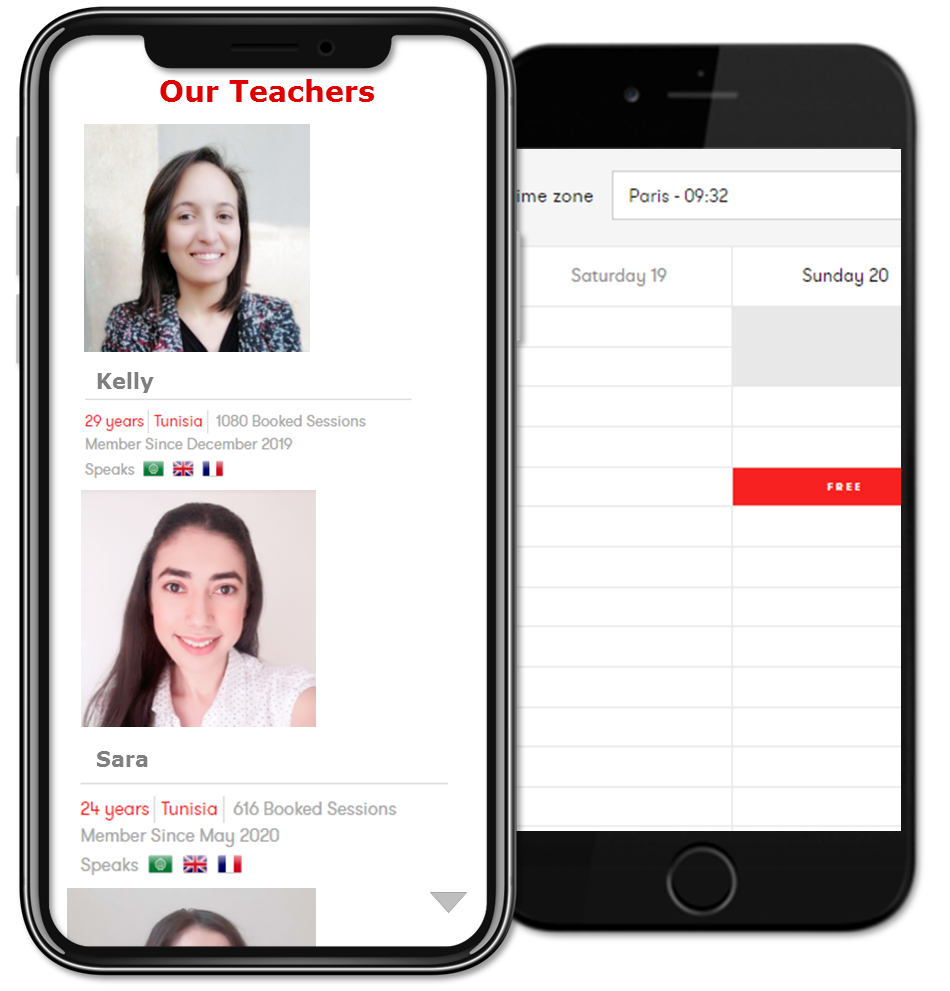 Our teaching team has specialized in learning languages online with children for years.
Free Trial
An individual coach
You do not have the time ? No problem, the coach takes care of the educational follow-up with the child and informs the parents of the progress made.
Why should your child learn with us ?
Improves your child's confidence
Feel comfortable in the oral
Individual follow-up by an educational advisor
Better school performance
Reserve your spot now
39,90€ / month
no strings attached
Available times :
Mon. Tue. Wed. Thu. 18h30/19h30
(GMT+1)
Evaluation test offered
Unlimited support & exercises
Individual coach
Subscribe
30 minute session with a mandatory online teacher to assess your child's starting level.
Free Trial
Albert Learning,
Excellent





Users thank us on





Published On Yesterday
It helps me a lot to improve my English skill.

Mayu





Published On Yesterday
Los profesores son muy amables y profesionales, muy contenta

Sonia





Published On 22 November 2020
Excellent concept pour progresser et prendre confiance en soi.

Olivier





Published On 21 November 2020
Quelques points négatifs : Pas assez de créneaux disponible, la seule possibilité d'en avoir en supplément c'est de prendre un pass « fast booking » qui vous offre des créneaux supplémentaires soit de 10 leçons pour 49,99 € ou 20 pour 99,99 €. Soit 100€ au lieu des 50 € initial. J'ai souscrit sinon impossible de prendre 2-3 cours/j. Les cours Albert se font que sur l'ordi impossible sur tel ou IPad j'ai perdu un cours certes d'essai comme ça. Sinon tout est ???? à voir si je renouvelle.

Bouchra





Published On 19 November 2020
Good afternoon! I like the main idea of learning with you. 1) I didn't understand the idea about the exercises linked to the topic. I studied them before the lesson, but the teacher didn't follow them, she had her own plan. So I'm a bit confused whether I have to study them or not. 2) I prefer the teacher speak French and not explain me everything in English 3) the internet was weak, the teacher had to reconnect few times. That was a bit boring

Aleksandra





Published On 17 November 2020
Bon accompagnement professionnel

chantal





Published On 12 November 2020
Very useful method. Teacher very kind and competent. I suggest it.

giuseppe





Published On 06 November 2020
Pas assez de créneaux ou alors il faudrait que l'on puisse réserver plusieurs séances à la fois Sinon très bien

Judicaelle





Published On 06 November 2020
Great

DRISSA





Published On 02 November 2020
excellente méthode

marion