Interactive courses
In small groups to progress quickly
With a maximum of 5 students per session, each student has time to express themselves in order to interact with the teacher and the other students. The groups are made up according to age and level.
Age

from 8 to 16 years old

Level

All
Conversation-based method
Each one-hour session includes a lesson from the official school curriculum with exercises and the other part is reserved for conversation and exchange.
Qualified and experienced teachers
Our teaching team has specialized in learning languages online with children for years.
Free Trial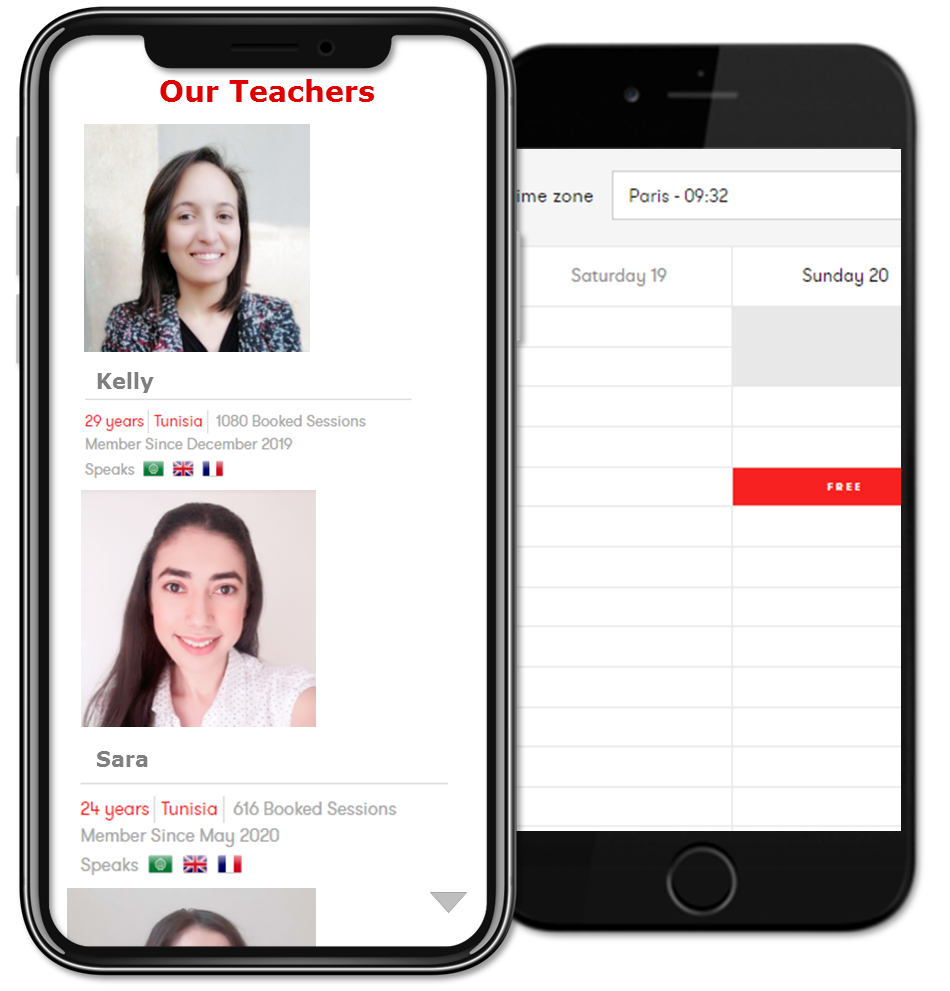 Our teaching team has specialized in learning languages online with children for years.
Free Trial
An individual coach
You do not have the time ? No problem, the coach takes care of the educational follow-up with the child and informs the parents of the progress made.
Why should your child learn with us ?
Improves your child's confidence
Feel comfortable in the oral
Individual follow-up by an educational advisor
Better school performance
Reserve your spot now
39,90€ / month
no strings attached
Available times :
Mon. Tue. Wed. Thu. 18h30/19h30
(GMT+2)
Evaluation test offered
Unlimited support & exercises
Individual coach
Subscribe
30 minute session with a mandatory online teacher to assess your child's starting level.
Free Trial
Albert Learning,
Excellent
Users thank us on
4.49 / 5 (348 Opinion)
Published On 10 May 2022
Fine

Anne
Published On 08 May 2022
Excellent service, excellents teachers very satisfied

Mamadi
Published On 15 April 2022
J'aime ce concept qui permet d'échanger avec plusieurs personnes d'horizons différents dans une langue étrangère et sur des sujets divers et variés. C'est important pour progresser et pour sa culture personnelle.

ERIC
Published On 11 April 2022
albert learning est je pense une bonne plateforme d'apprentissage d'une langue. il serait toutefois bien qu'à la fin des exercices de tests, qu'il y est les corrigées et montrer nos erreurs.

willy
Published On 02 April 2022
C'est une belle opportunité pour apprendre l'anglais par la pratique au quotidien.

Tom
Published On 28 March 2022
Pour l'instant je suis satisfaite de l'ensemble des services proposés par Albert Learning. Pour certains profs ça serait bien d'avoir leur caméras allumées ca facilitera le dialogue.

Wafa
Published On 28 March 2022
En mi primer clase el profesor fue muy profesional y su enseñanza fue muy valiosa. Felicidades!

Cecilia
Published On 11 March 2022
albert learning est une bonne plateforme d'apprentissage pour apprendre l'anglais. les professeurs sont sympas et compétents. la seul chose que je retiens à améliorer. il serait bien lors des exercices des modules d'avoir un corriger à la fin de l'exercice pour voir ou on s'est trompé. bonne soirée

willy
Published On 17 February 2022
1/Les liaisons par internet ne sont pas toujours faciles à établir. 2/ La durée du cours est vraiment trop courte. 3 Le texte du cours, instructif et bien rédigé, ne peut pas être écouté. Apprendre une langue, c'est tout d'abord l'entendre. Je continuerai de suivre vos cours. Joyitri, votre professeur originaire de l'Inde, est une personne consciencieuse et bonne pédagogue.

André
Published On 29 November 2021
très satisfait pour le moment

Ludovic