Interactive courses
In small groups to progress quickly
With a maximum of 5 students per session, each student has time to express themselves in order to interact with the teacher and the other students. The groups are made up according to age and level.
Age

from 8 to 16 years old

Level

All
Conversation-based method
Each one-hour session includes a lesson from the official school curriculum with exercises and the other part is reserved for conversation and exchange.
Qualified and experienced teachers
Our teaching team has specialized in learning languages online with children for years.
Free Trial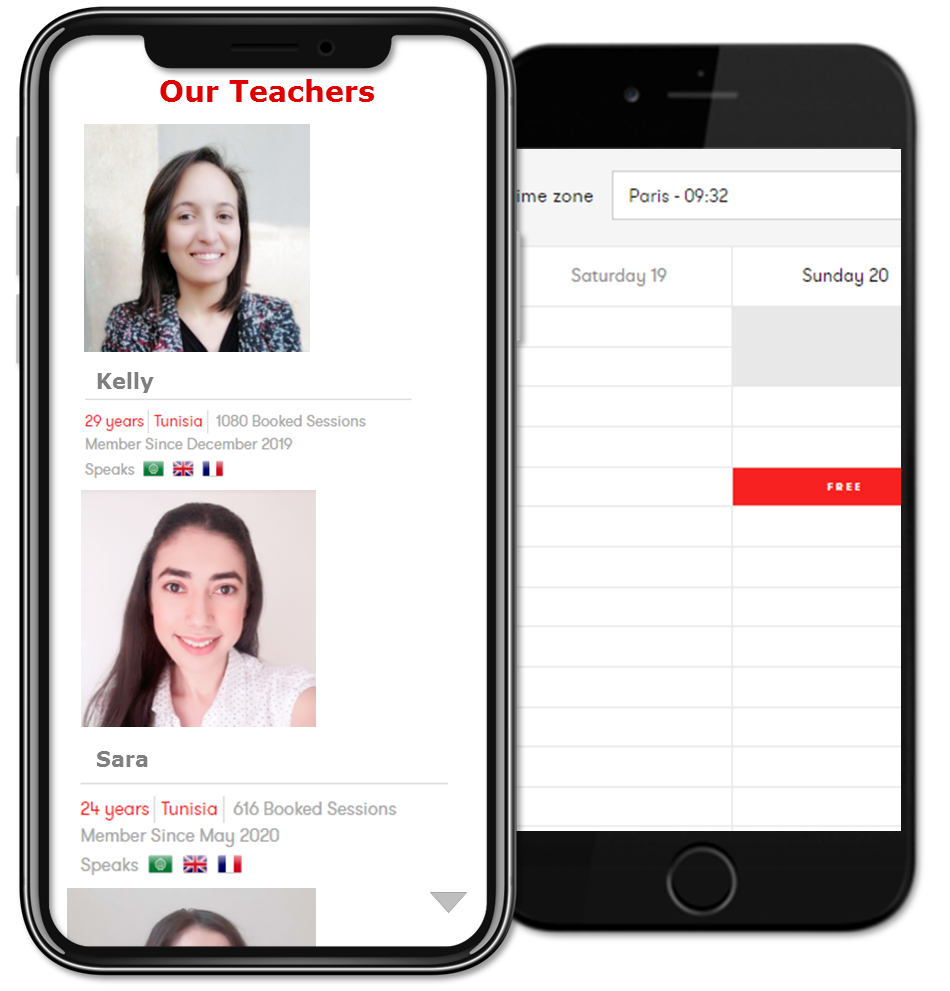 Our teaching team has specialized in learning languages online with children for years.
Free Trial
An individual coach
You do not have the time ? No problem, the coach takes care of the educational follow-up with the child and informs the parents of the progress made.
Why should your child learn with us ?
Improves your child's confidence
Feel comfortable in the oral
Individual follow-up by an educational advisor
Better school performance
Reserve your spot now
39,90€ / month
no strings attached
Available times :
Mon. Tue. Wed. Thu. 18h30/19h30
(GMT+2)
Evaluation test offered
Unlimited support & exercises
Individual coach
Subscribe
30 minute session with a mandatory online teacher to assess your child's starting level.
Free Trial
Albert Learning,
Excellent





Users thank us on





Published On 13 September 2021
Je ne met 4 étoiles et pas 5 car je pense qu'il y a quelques détails à améliorer comme par exemple..parfois le micro du professeur n'a pas une super qualité ou certains prof ne corrige pas assez en détail à mon goût car, j'utilise albert learning comme support pour améliorer mon parlé et atteindre le niveau C1 ....Mais honnêtement c'est une plate-forme online qui defi toutes concurrence et cela m'aide beaucoup...je recommande vivement...

Mohand





Published On 13 September 2021
My first experience was wonderful.

Aziz





Published On 12 September 2021
Très bons échanges les enfants sont contents Dommage qu il n y ait pas assez de cours proposés entre 17h00 et 19h30

CAMILLE





Published On 11 September 2021
Pour l'instant deux cours à mon actif. Professeures agréables avec un sens de la pédagogie qui vous fait oublier le cadre strict et scolaire de l'école.

paul





Published On 07 September 2021
Cours en visio, top pour améliorer son anglais. (Pour ma part). La plateforme, en revanche, manque de simplicité et de fluidité dans l'utilisation.

Antoine





Published On 25 August 2021
Pour mon premier cours cela s est bien passé Mon professeur JIHEN est très agréable et psychologue Juste un problème de connexion avec Skype Je vais reprendre mes cours avec mon abonnement du mois J espère beaucoup en votre méthode Et vous remercie Cordialement AVRIL (claude AVRIL)
APRIL (CLAUDE)





Published On 15 August 2021
C'est une nouvelle expérience et c'est très enrichissant. Avec Albert Learning on s'améliore grâce à la conversation

Doudou





Published On 13 August 2021
Je trouve que la privatisation de cours pendant plus de 48h juste pour avoir rater un cours de 30min est extrême. Si cette sanction pouvait être réduit et remis à 24h cela serait satisfaisant pour nous clients qui sommes beaucoup occupé à cause du travail, nous dédions donc pas beaucoup de notre temps pour suivre les cours.

DRISSA





Published On 06 August 2021
Excellent

Rathika





Published On 01 August 2021
Je suis inscrite depuis 15 jours et je suis contente de pouvoir m'exercer en anglais avec différents professeurs et différents accents.

stephanie